For over 25 years, Silvan has been exporting its world leading spraying and rural products to countries worldwide.
Silvan now has an established customer network that extends to over 20 countries. Our products are currently available in Argentina, Austria, Denmark, UAE, England, Finland, France, Germany, Hong Kong, India, Israel, Malaysia, Moldova, Norway, Philippine's, Portugal, Spain, Sth Africa, Tanzania, Thailand, Singapore, Fiji, Japan, Mauritius and Papua New Guinea.
From specialised sprayers suitable for tropical fruits, to turf sprayers used on golf courses to diesel transfer units in construction sites, Silvan products are known for their innovation and reliability.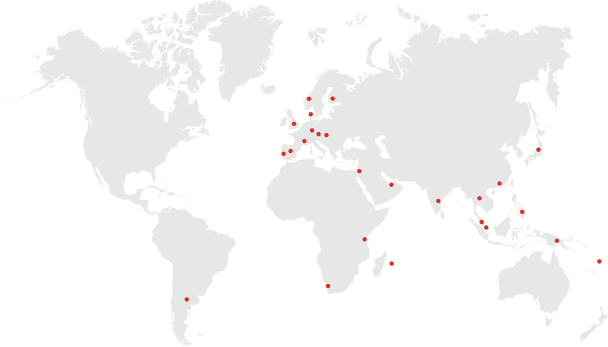 Get in touch about Silvan exports